Welch Allyn Thermometry Global Launch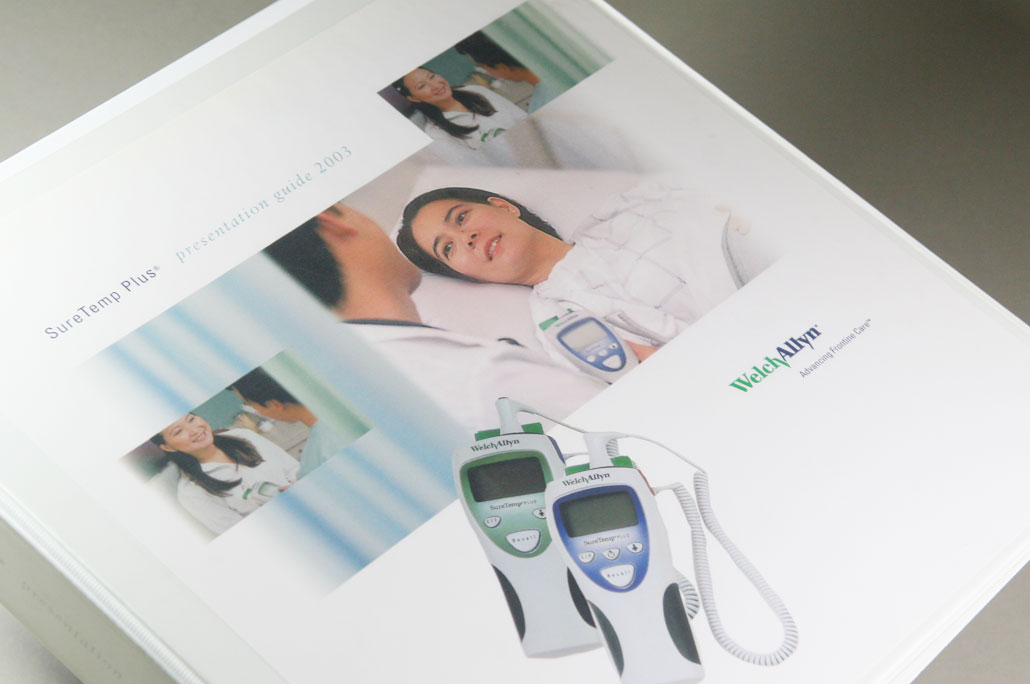 Welch Allyn asked ChampCohen to create the marketing materials for the global launch of their SureTemp Plus Thermometers. Sales kits were designed using 3-ring binders, allowing translated versions to be economically produced for each region.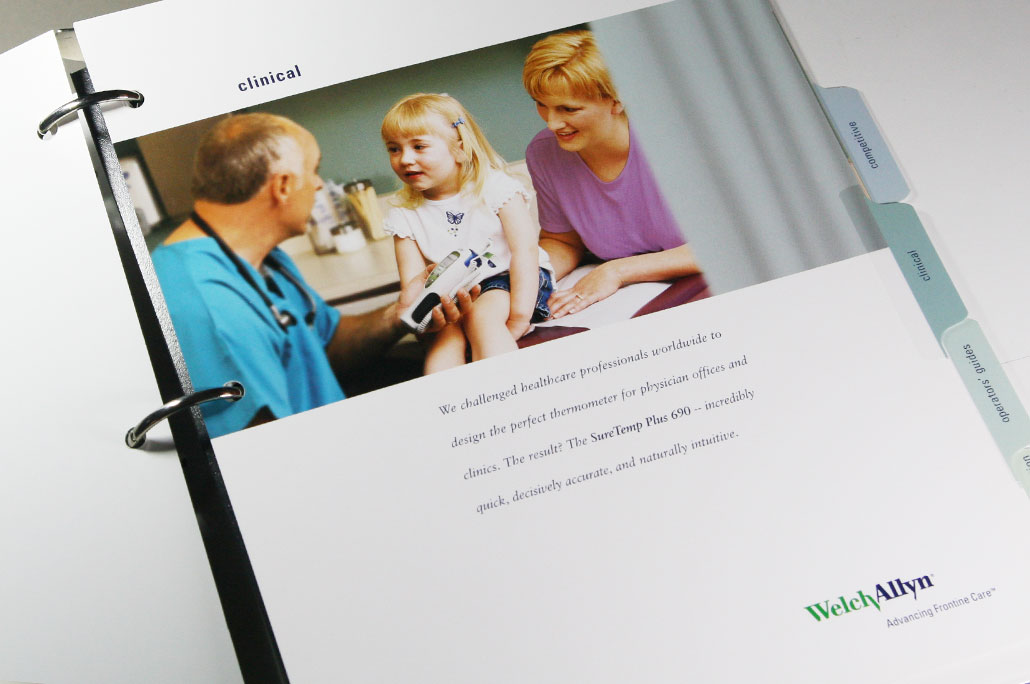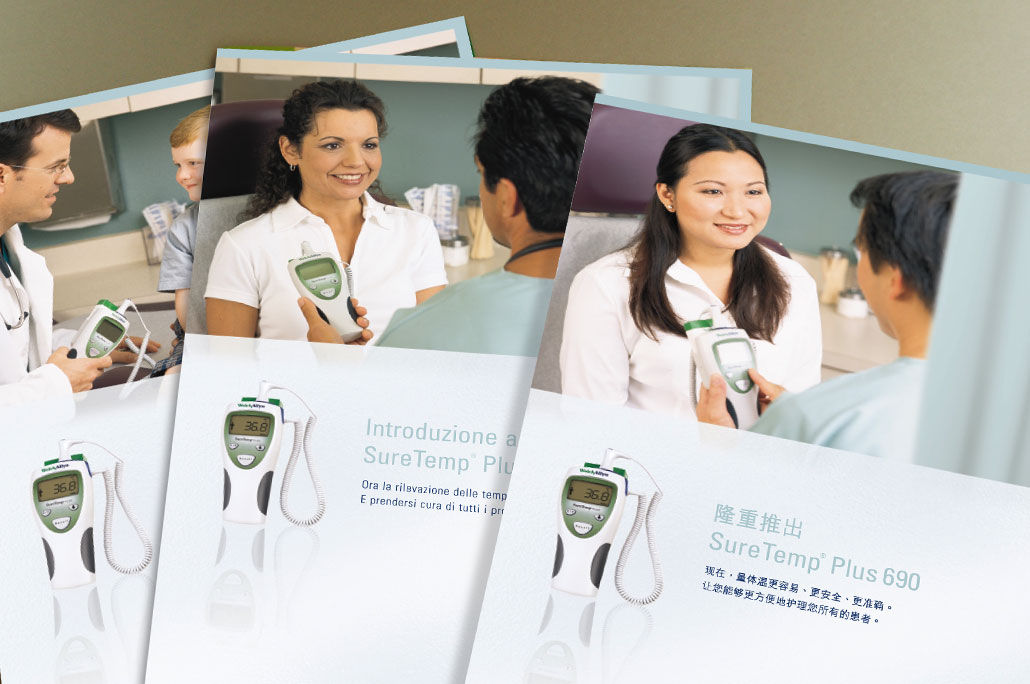 Correctly translating copy is just one step to ensure the success of an international campaign. Cultural demographics are considered when selecting models for the photo shoot, and each market is considered when paring the models.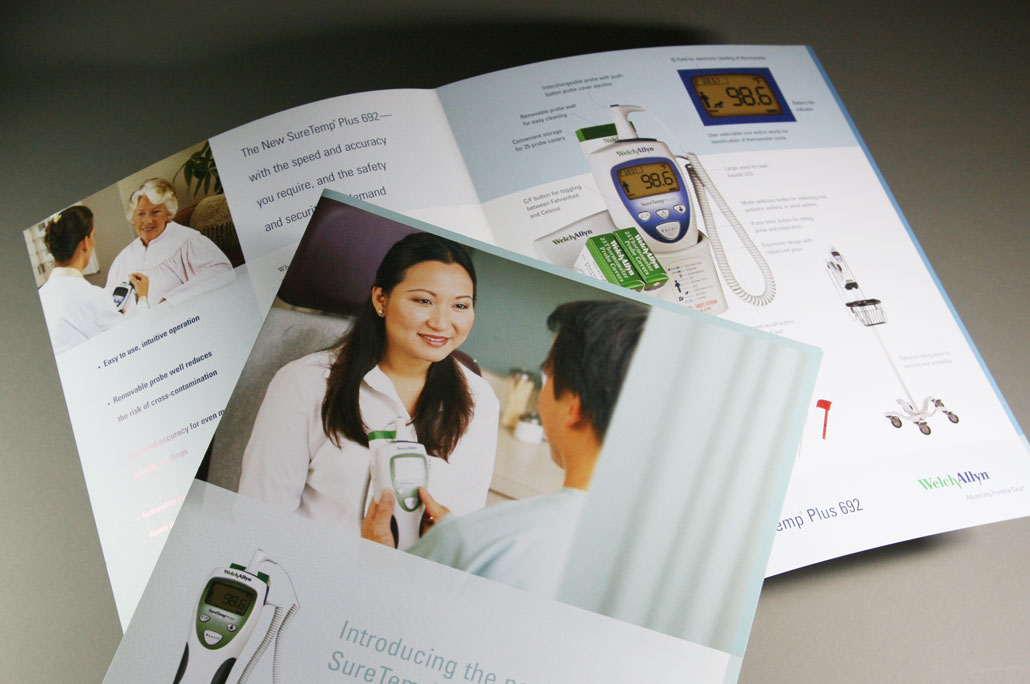 Sales brochures, catalogs, direct marketing, and advertising complete the international campaign.