Vital Therapies Booth Graphics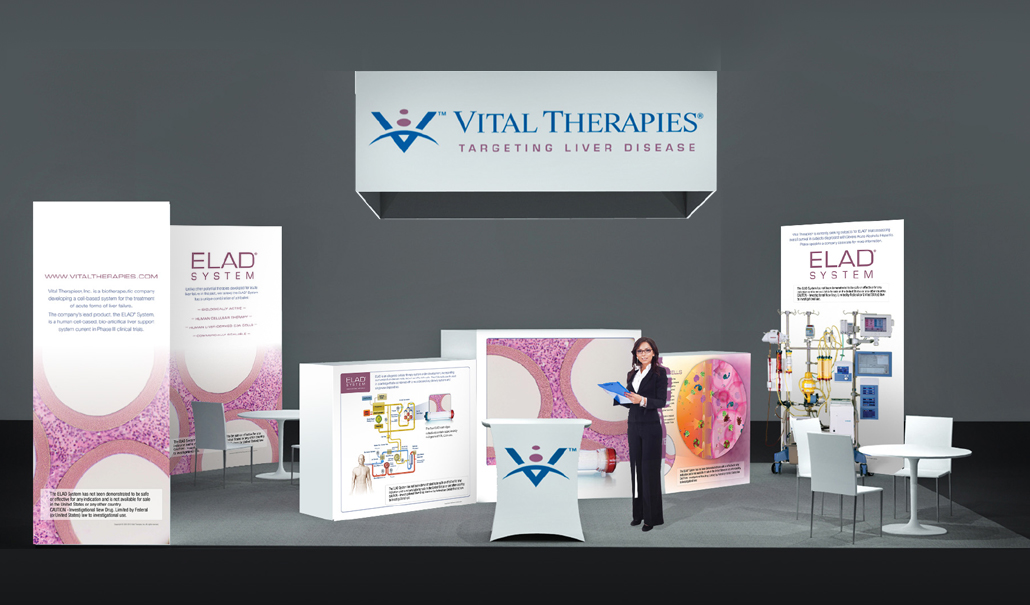 Working with Vital Therapies' trade show coordinators, we designed new backlit panel graphics for the company's largest conference of the year.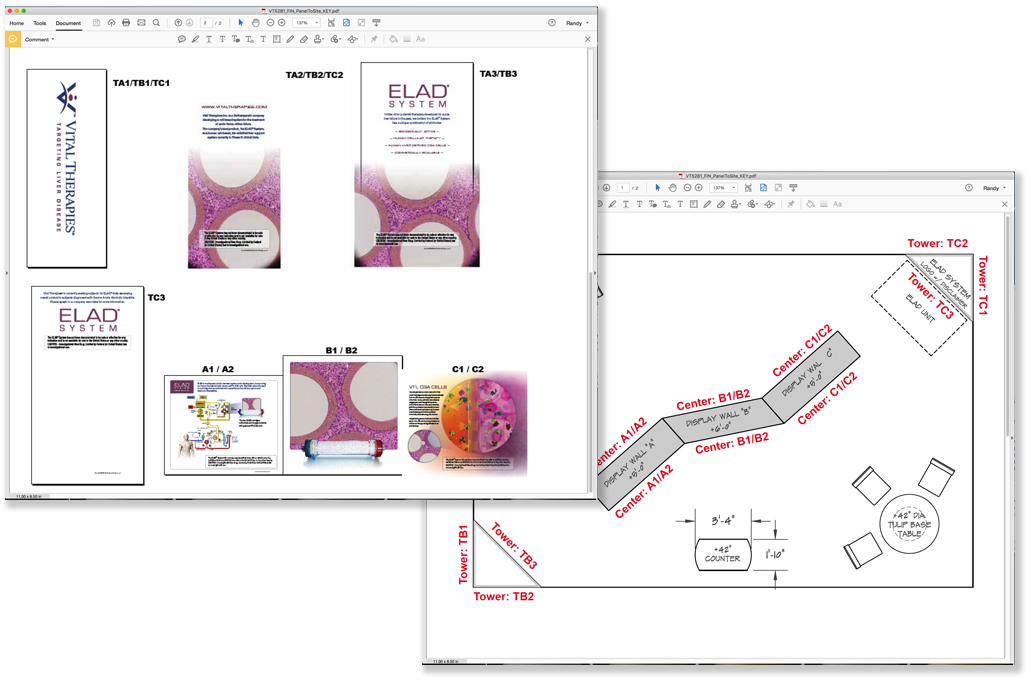 A panel-to-site key was created with the provided site plans ensuring proper installation of all graphics at the exhibit hall.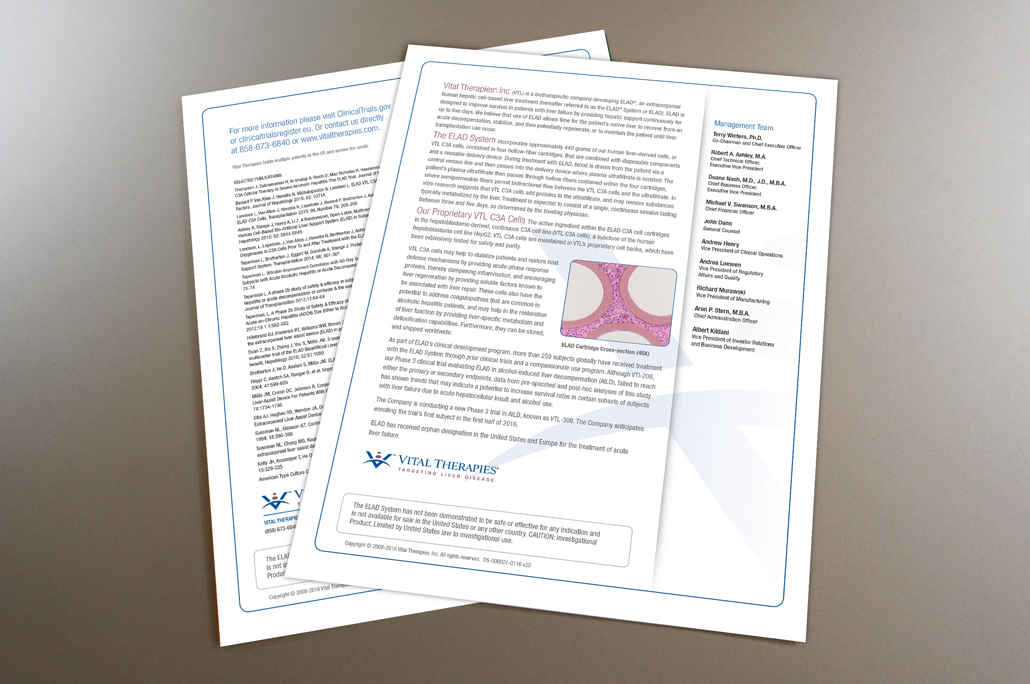 Corporate/Clinical fact sheets were printed as show handouts and were posted to the company site for download prior to the conference.