Vital Therapies Website and Video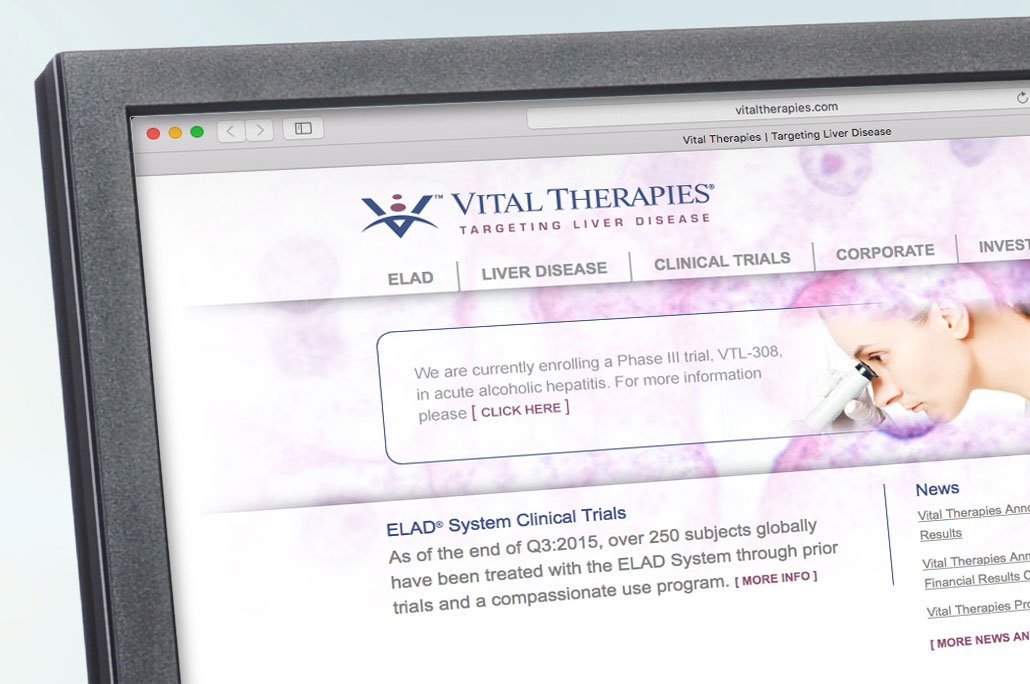 After refreshing Vital Therapies' existing logo and creating their new style guide, business papers and datasheets, we were tasked with creating a website to serve as a platform for the company's clinical trial portal.
An informational video was created to help educate the audience about liver disease and the company's medical device. Original sequences were designed, a provided 2D illustration was animated, and the entire video was edited with narration by our production team at Indigo.