USS Midway Online Promotion
An online video was produced to promote the Museum's Operation Frequent Wind Anniversary event — commemorating the USS Midway's evacuation of Vietnamese refugees during the 1975 fall of Saigon.
The video was posted on the Museum's YouTube channel with click backs to their site to help increase ranking. Links to the video were posted on the Museum's facebook page, the San Diego Port District calendar blog and other event sites.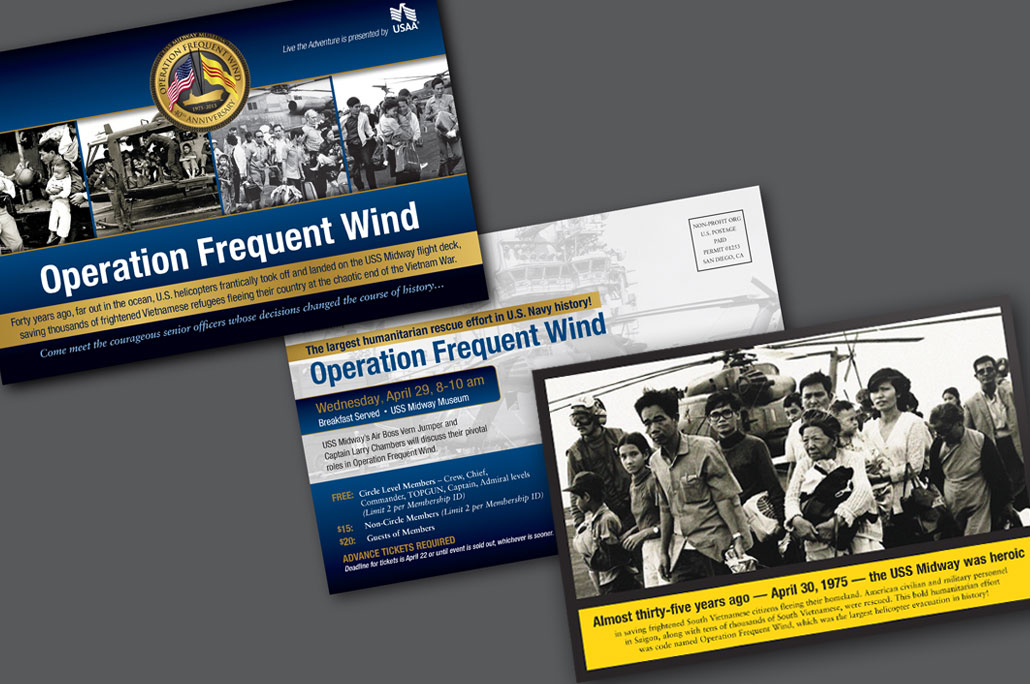 Matched direct mail for members and print ads for the general public are created. The event drew over 5000 visitors.
Website slider images, social media graphics and online banner ads are all designed to tie into the campaigns we produce to promote the museum's various events and milestones every year.