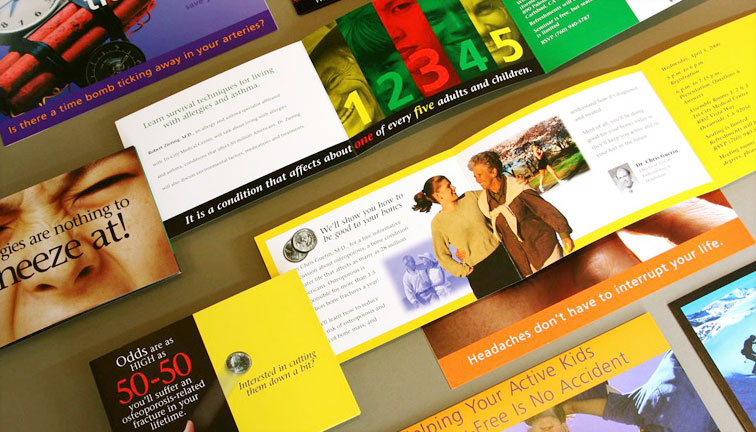 Ongoing advertising and mailing campaigns for Tri-City Medical Center's patients and staff were designed over several years.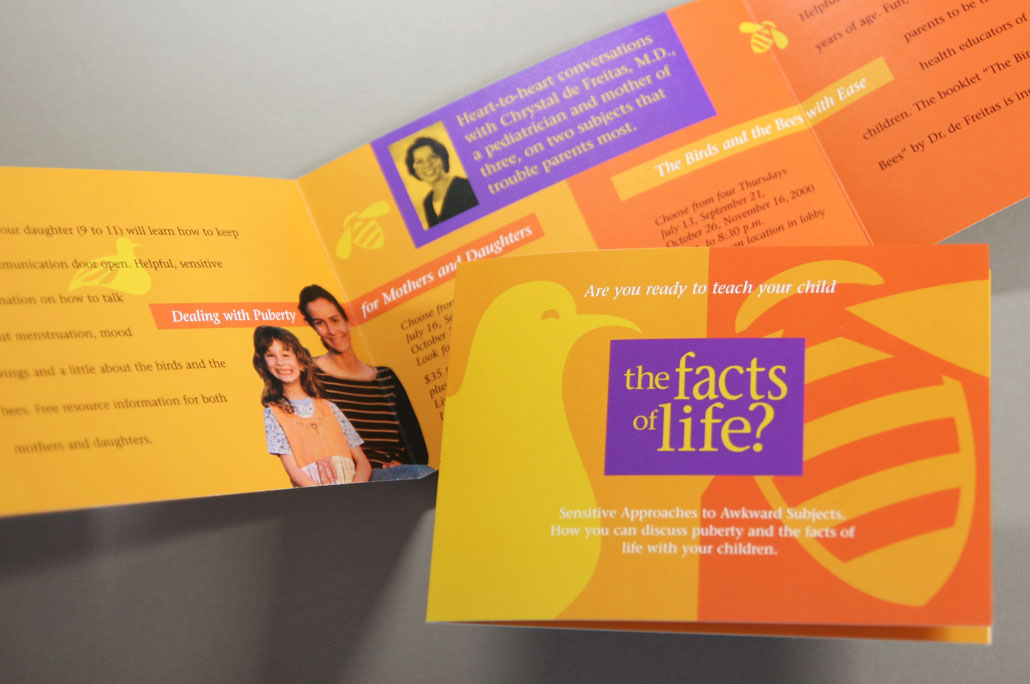 An example of a colorful patient mailer invites community residents to a seminar which teaches parents techniques to explain the "facts of life" to their children.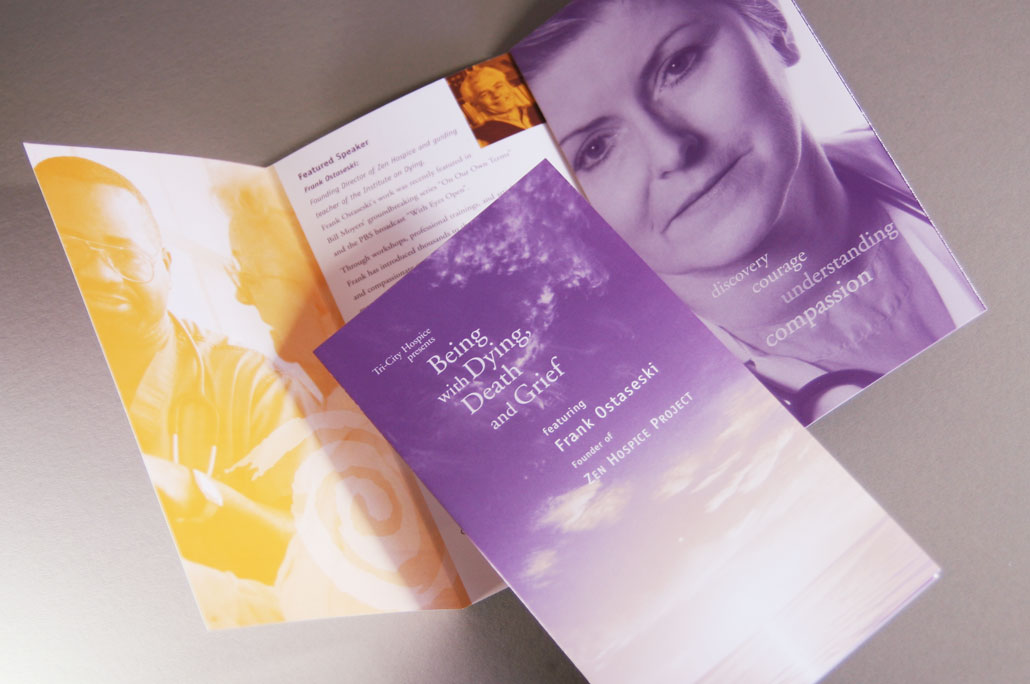 Several campaigns required a level of sensitivity and consideration for their difficult topics. Images and copy communicating messages of hope and healing were designed into campaigns directed to individuals coping with grief and bereavement.
Community and internal newsletters were created for the medical center and its clinical partners. The community newsletter "HealthReport" earned a national award for best consumer health information program.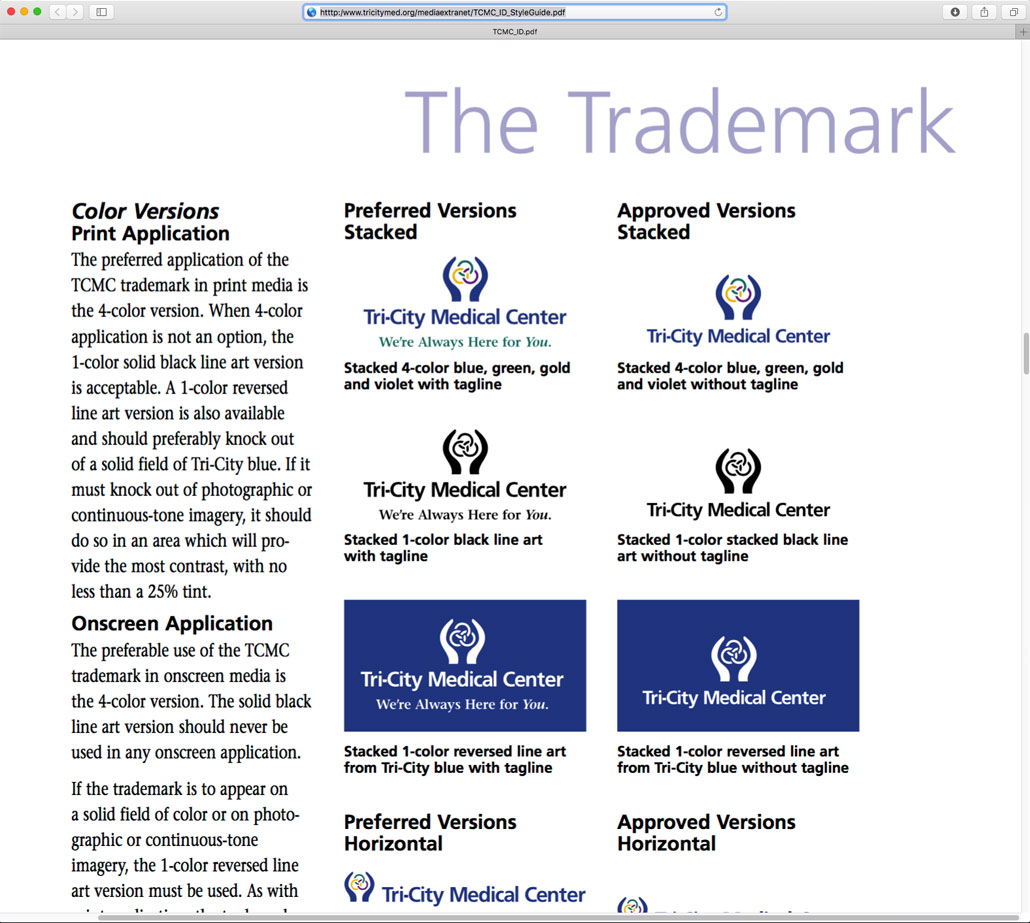 The organization's identity was updated with a logo "refresh" and a comprehensive online style guide designed to help maintain brand consistency in all media across all medical center partners.