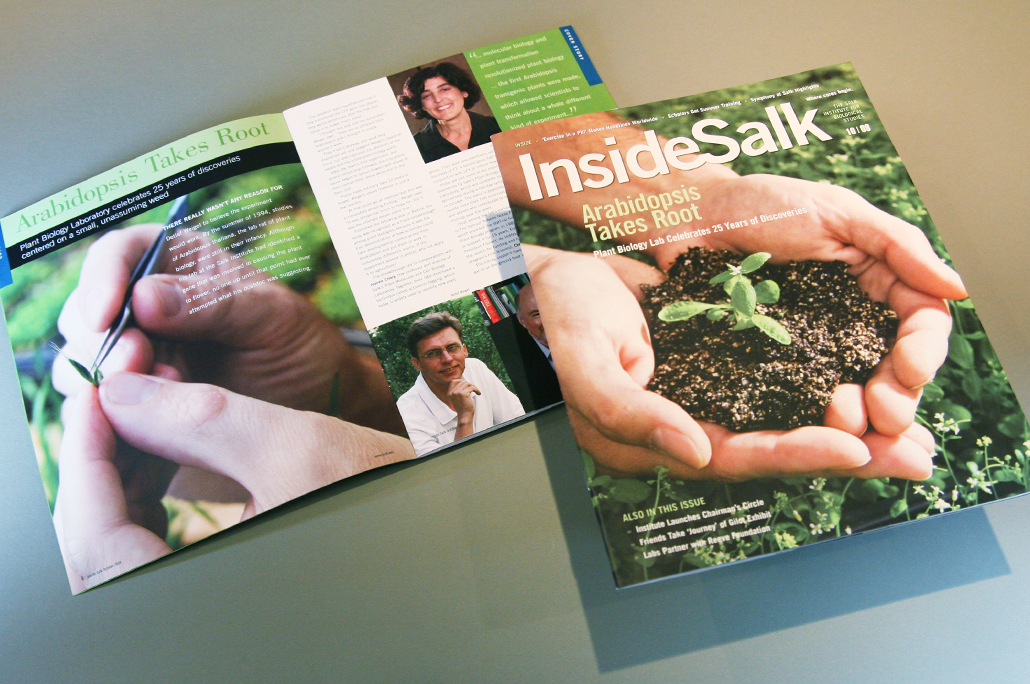 InsideSalk, the institute's quarterly magazine is designed for donors, staff, and colleagues to disseminate general information about the campus, its scientific breakthroughs, and events.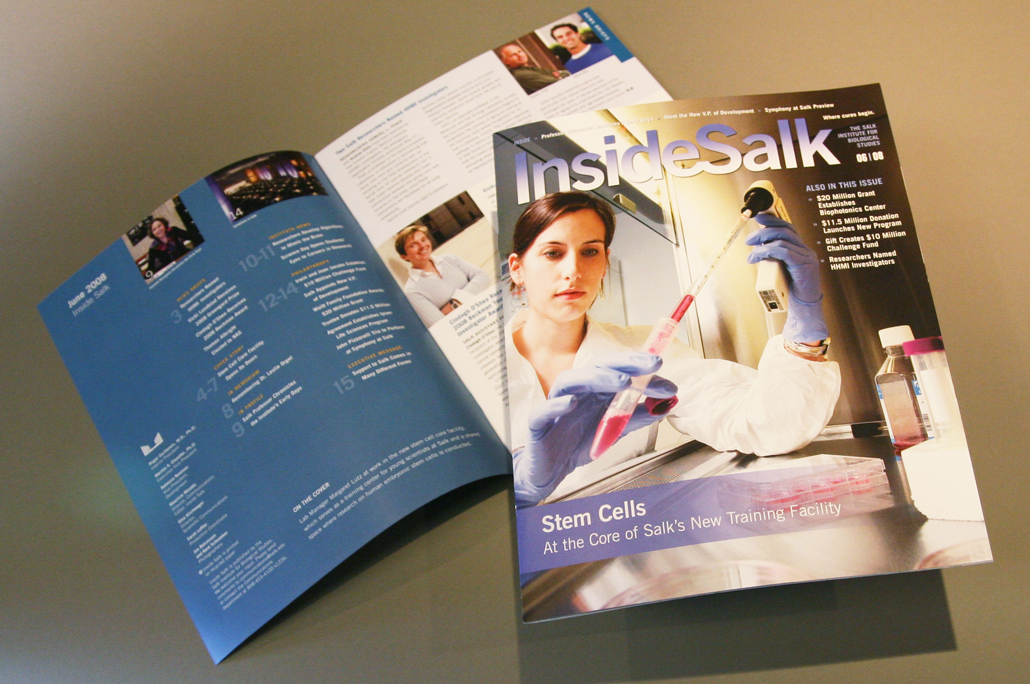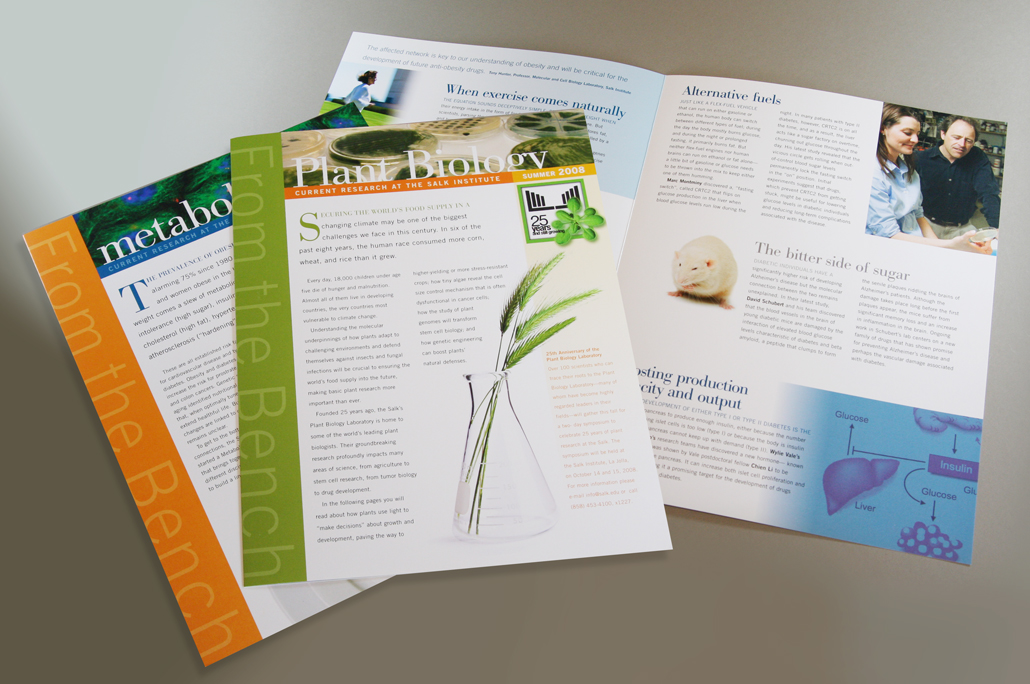 A new research-focused periodical "From the Bench" was designed to speak in detail about the science behind the research at the institute.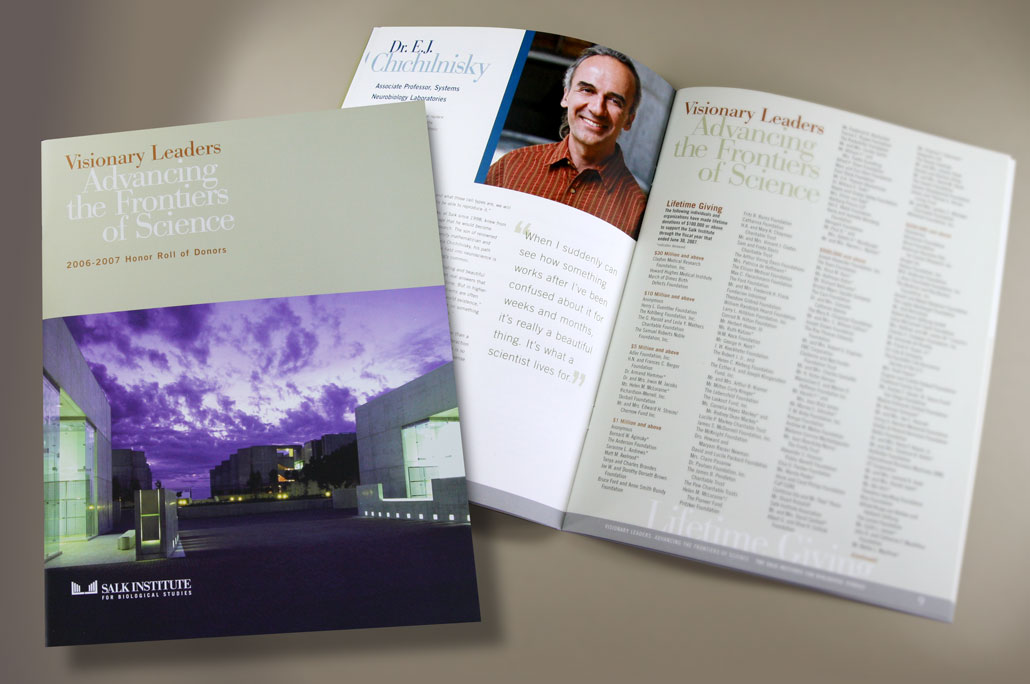 With the successful reception of their new publications, the institute asked us to design their annual report and donor list for two consecutive years.