USS Midway Museum Event Environmental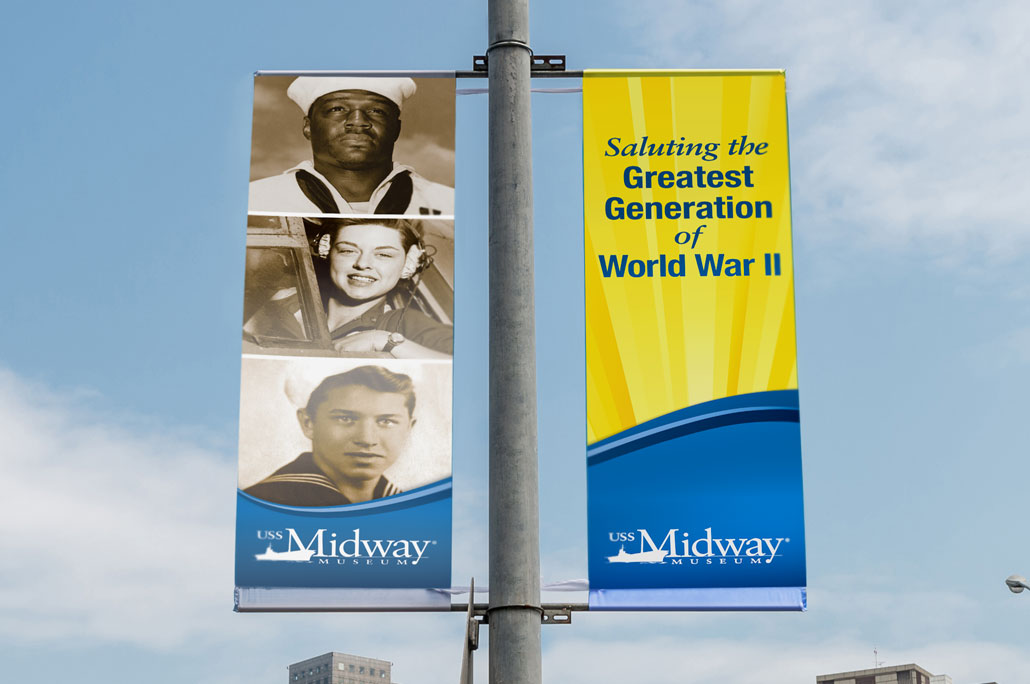 The Greatest Generation campaign included street light banners designed with archival photos. As part of an umbrella image campaign, the outdoor ads helped to promote the museum's various events and ceremonies commemorating the 70th anniversary of the end of World War II and honoring US service men and women.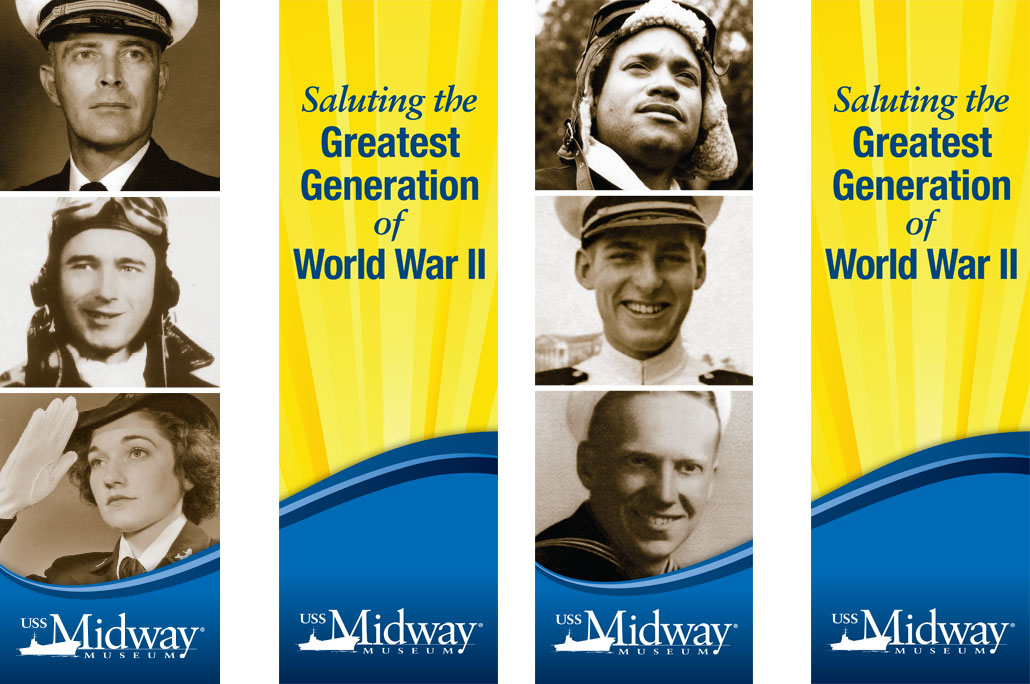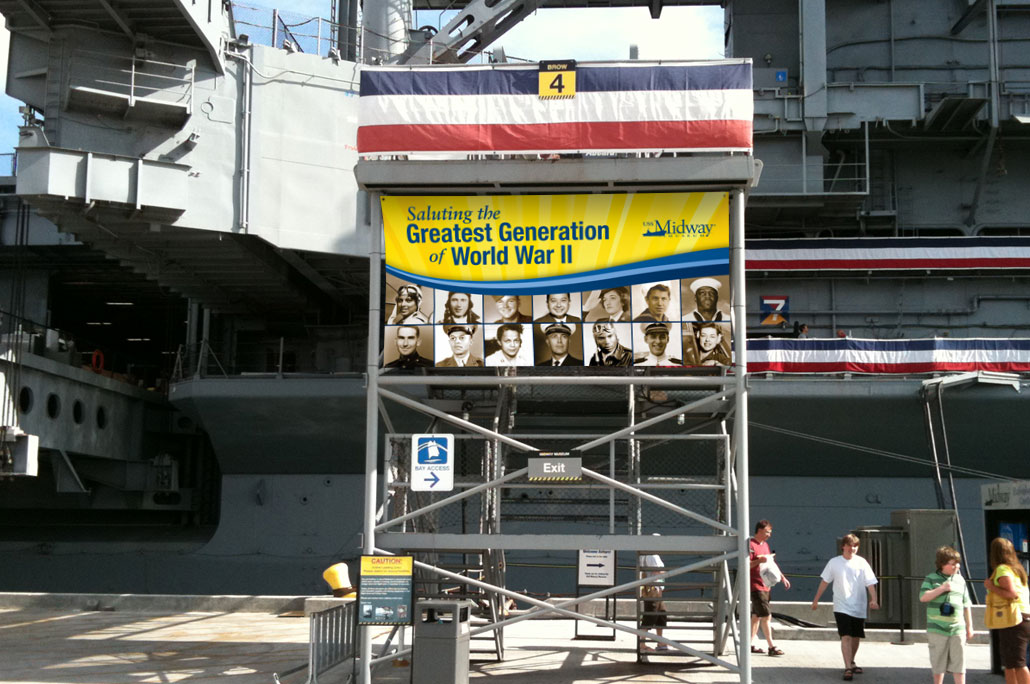 Large format graphics, posters and signage were designed to promote various events and were consistently applied to several areas around and onboard the museum.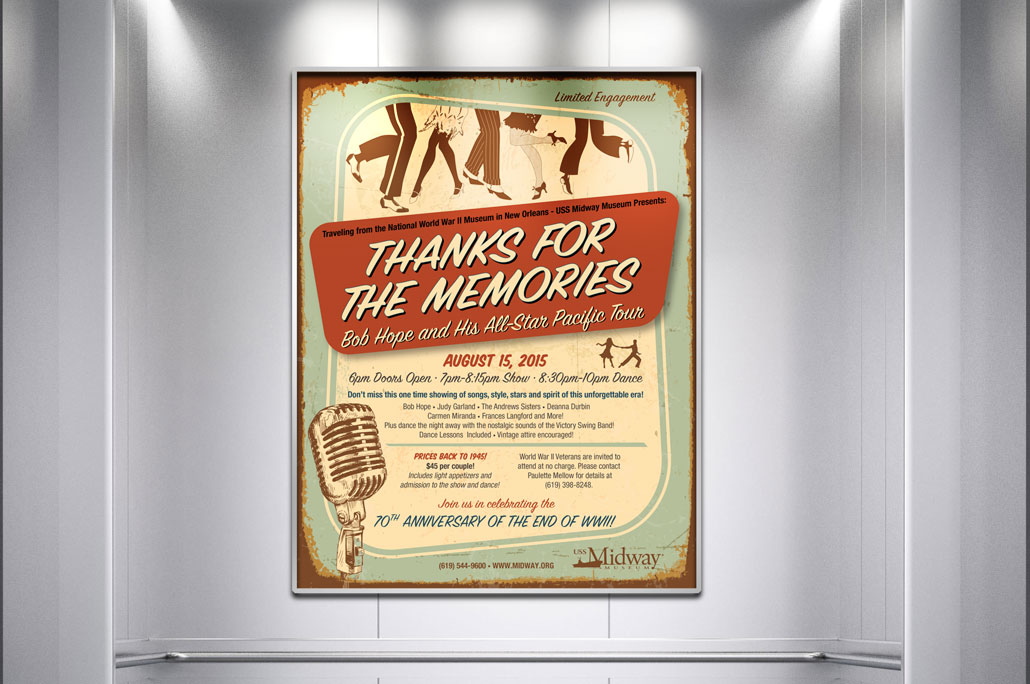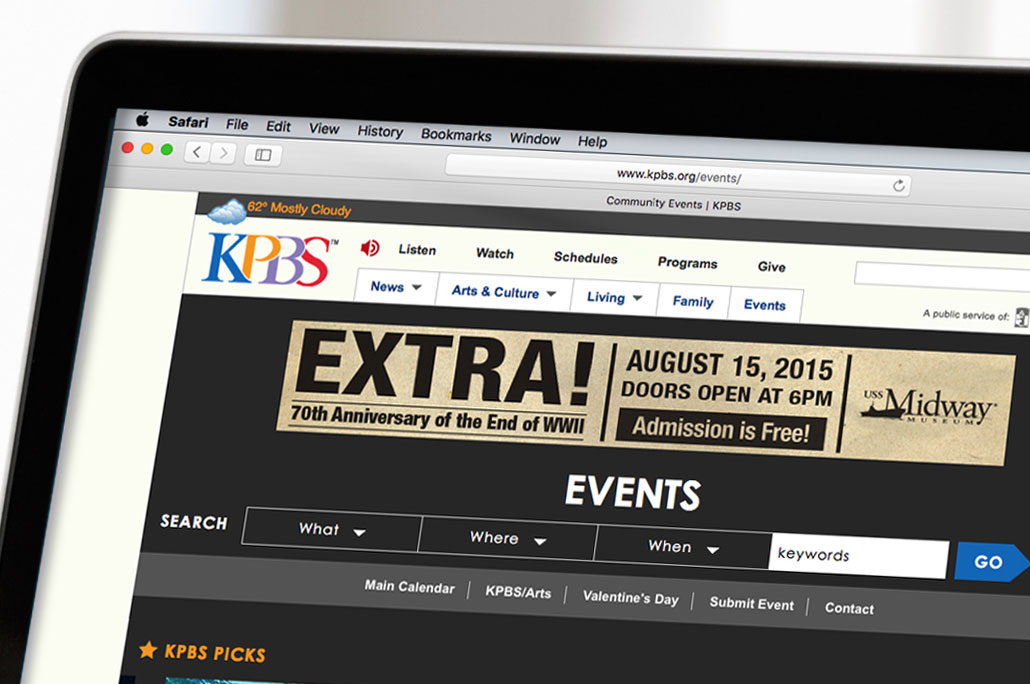 Matched Media print and online ad campaigns were launched to promote the different anniversary events and ceremonies.