Alice@97.3 Event Identities
Over the years we've been asked to design identities for several of San Francisco's KLLC annual concerts and events.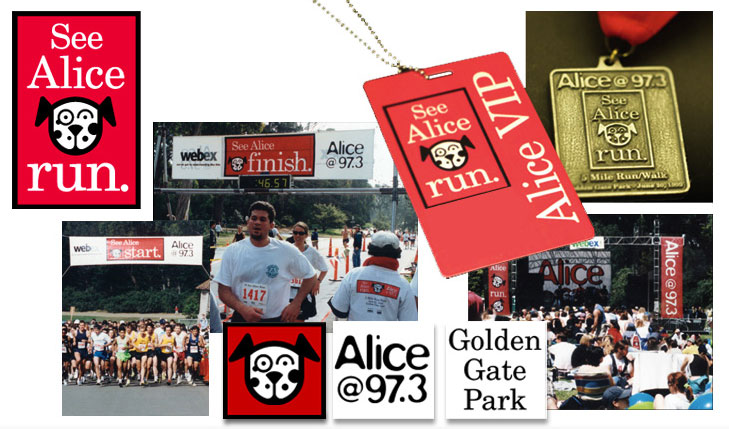 Here, "See Spot Run" is turned on its ear for their pet-friendly run and concert in Golden Gate Park.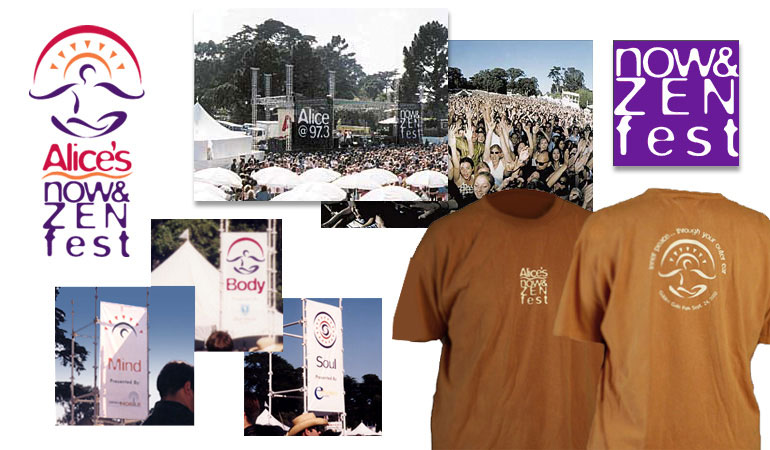 The annual fall festival draws over 20,000 attendees to the park. Advertising, marketing, and promo items are designed and coordinated with multiple vendors — right down to the on-site festival environments.