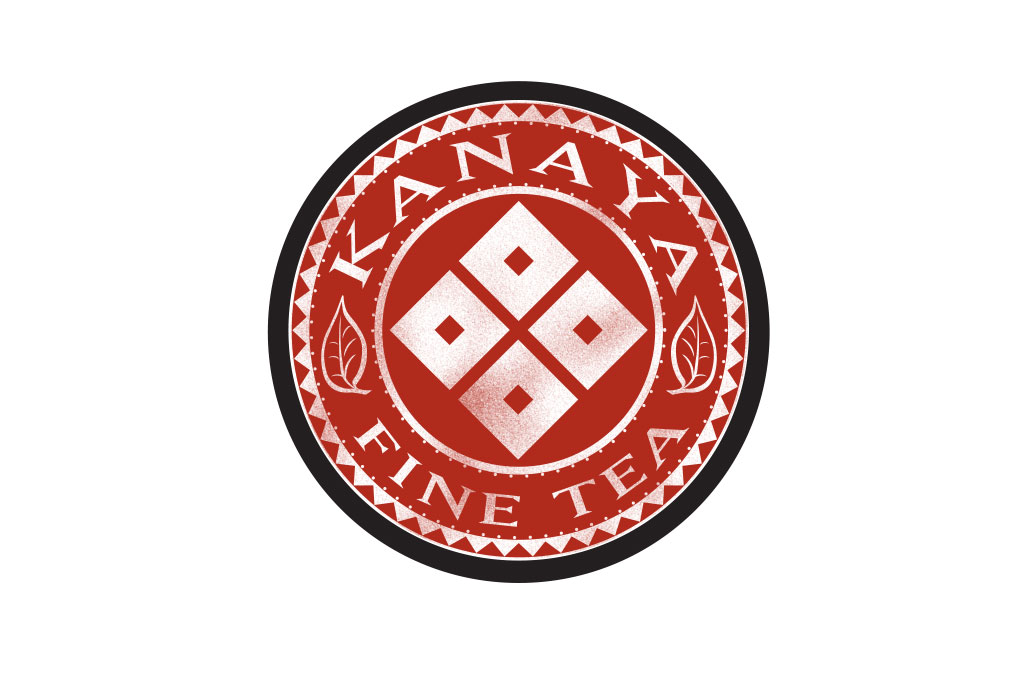 Beginning from the ground up with a new company and product, the Kanaya Tea identity design is based on the family name and seal.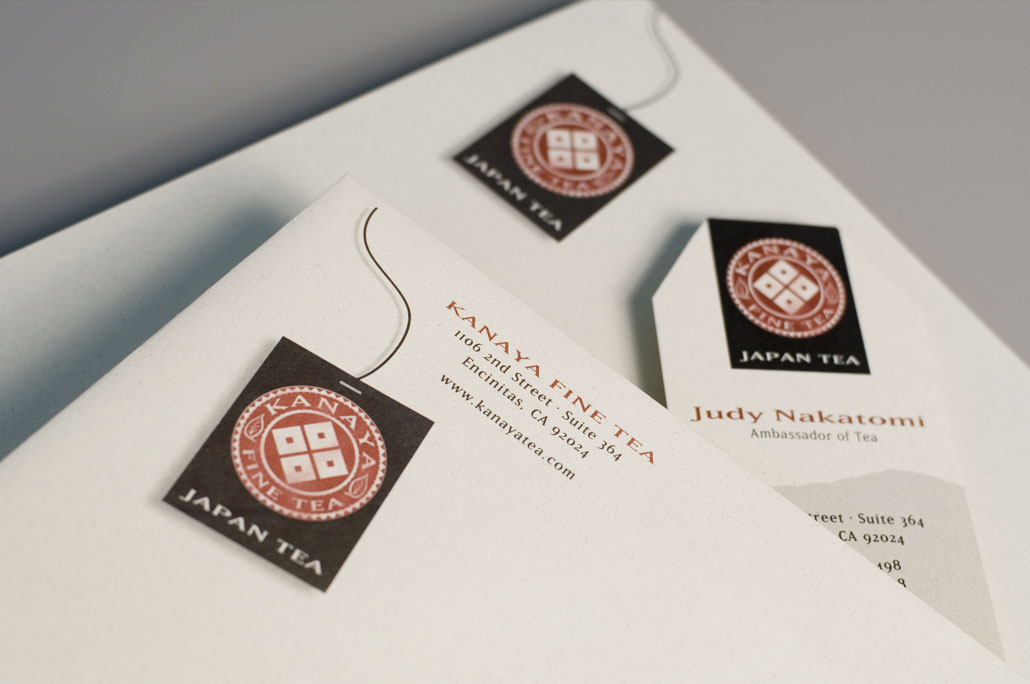 Stationery and business papers were designed to appear with the Kanaya tea tag, down to the tea bag shaped die cut business card.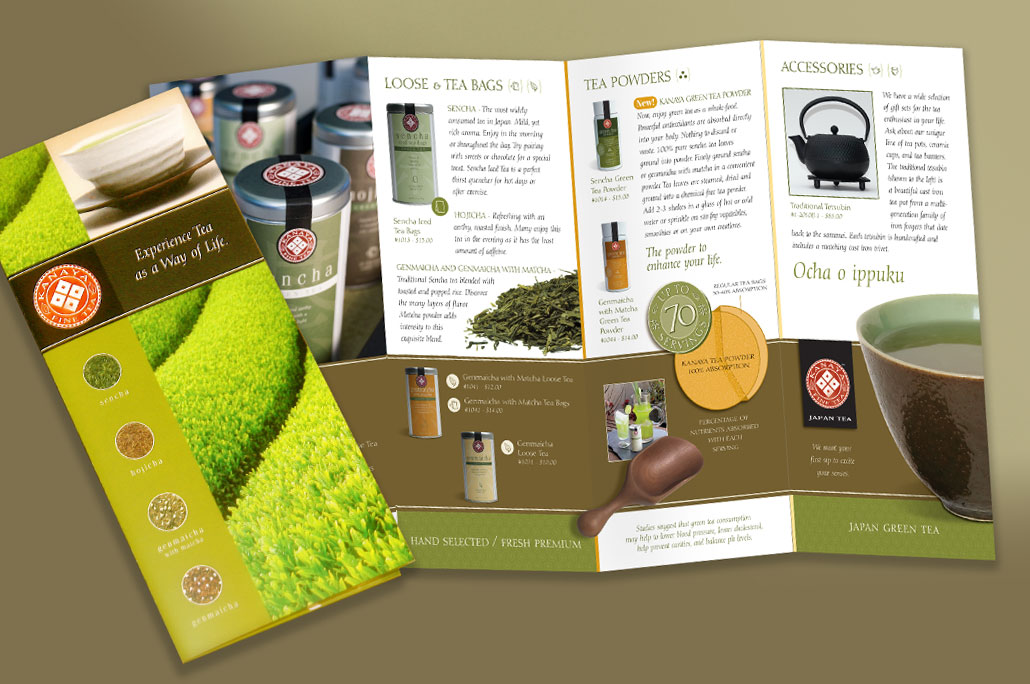 The brochure pulled double duty, designed for both consumers and retailer/distributors to relay the Kanaya tea story and catalog their products.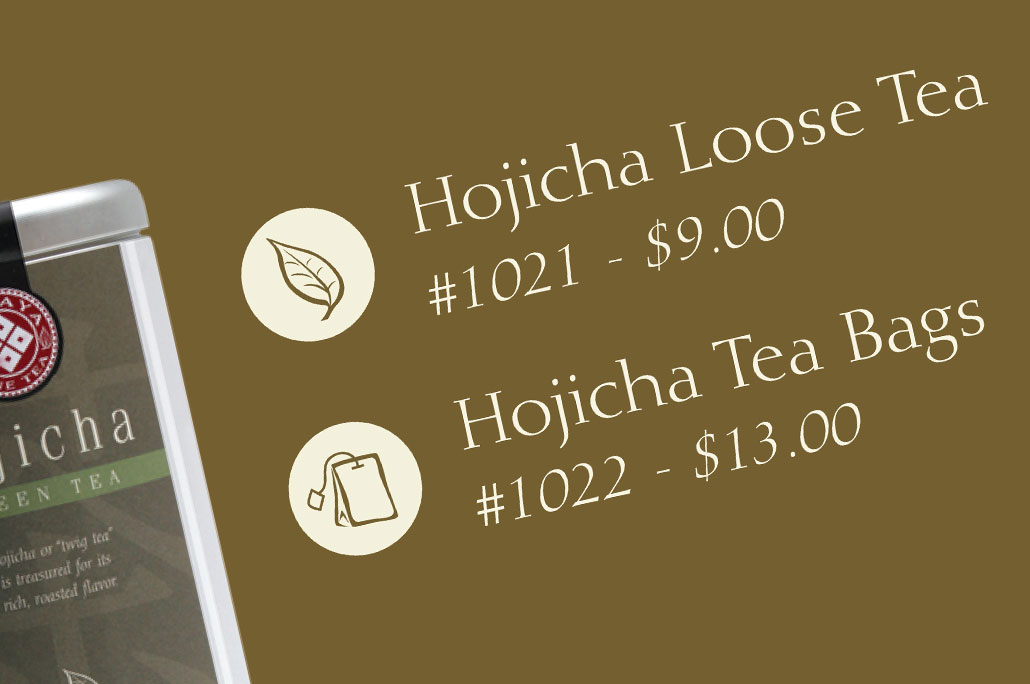 Icons were designed for the product packaging and catalog to help easily differentiate between loose leaf, bagged and powder tea products within the line.