Ichor Medical Systems TriGrid Launch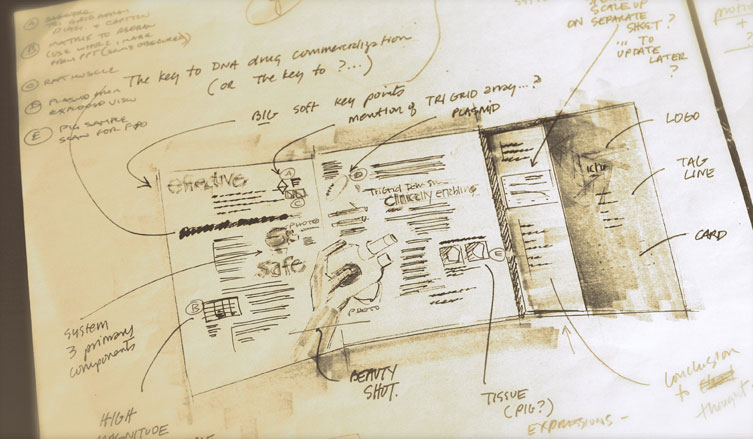 Following Ichor Medical Systems' rebrand, a marketing campaign for the company began with a general-use marketing folder design. The layout was quickly sketched and presented to the company's principal scientists and officers with immediate approval to proceed based on the drawing's primary touch points.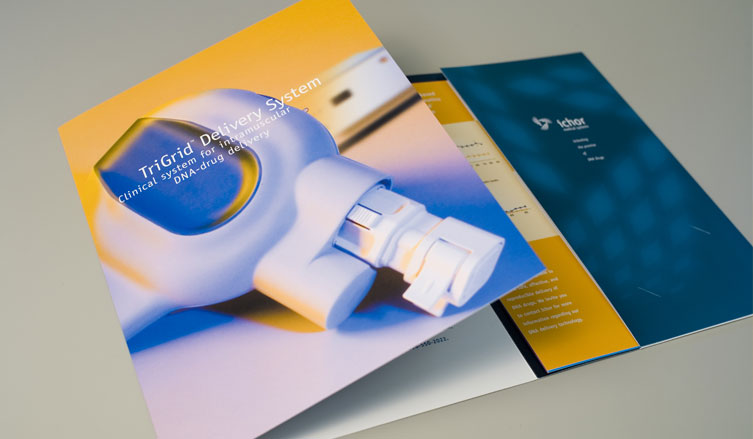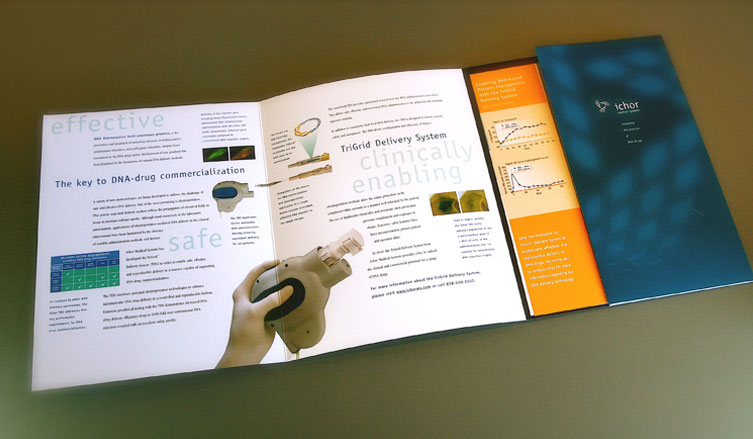 The finished product remained conceptually true to the original sketches, saving weeks of back-and-forth communication and allowing us to fast-track the project in preparation of an upcoming conference.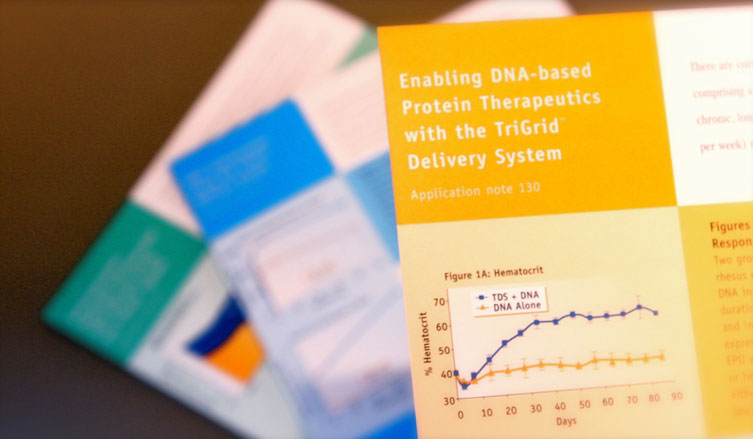 Content-rich technical papers were designed to integrate into the general folder. Individual sheets were color-coded and designed on a grid flexible enough to display large amounts of scientific data and supporting graphs.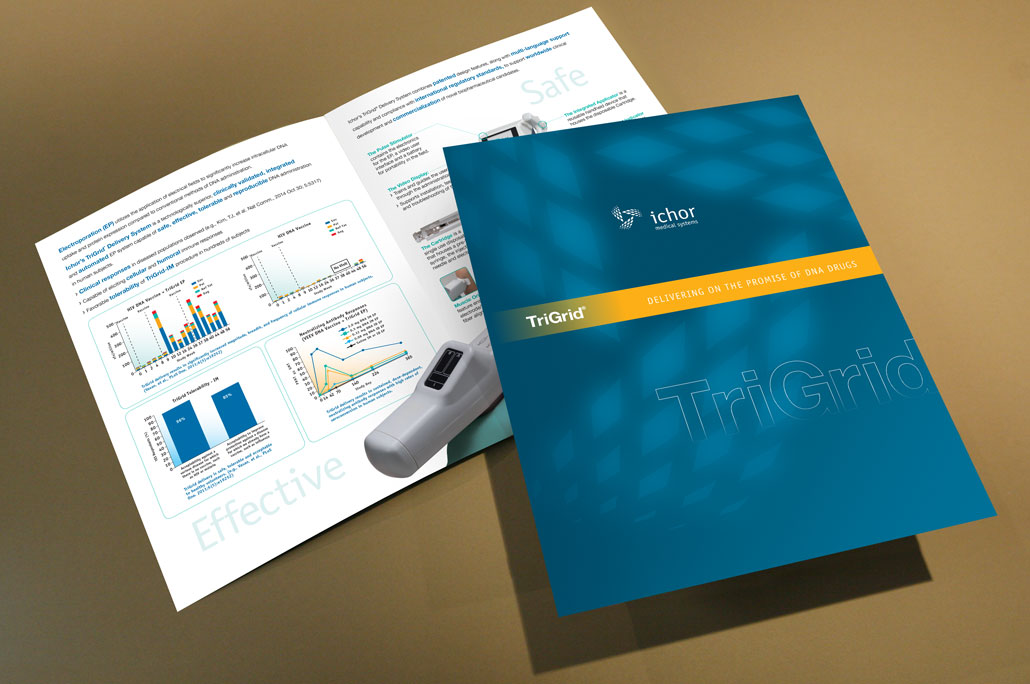 After several years of successful clinical partnerships, the company approached us to help launch their 2nd-gen product for another conference.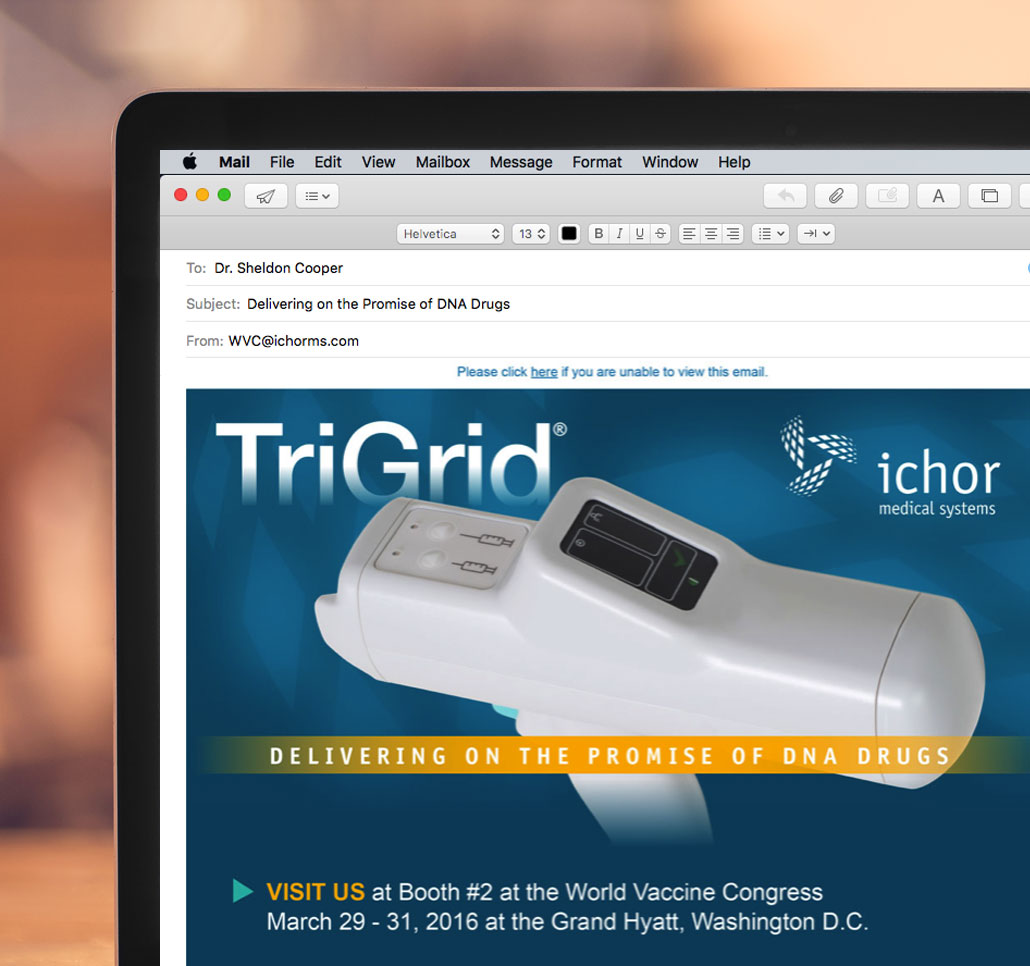 Matched pre-conference eBlasts and printed bag drops were designed to invite attendees to visit the booth and try the next-gen product.