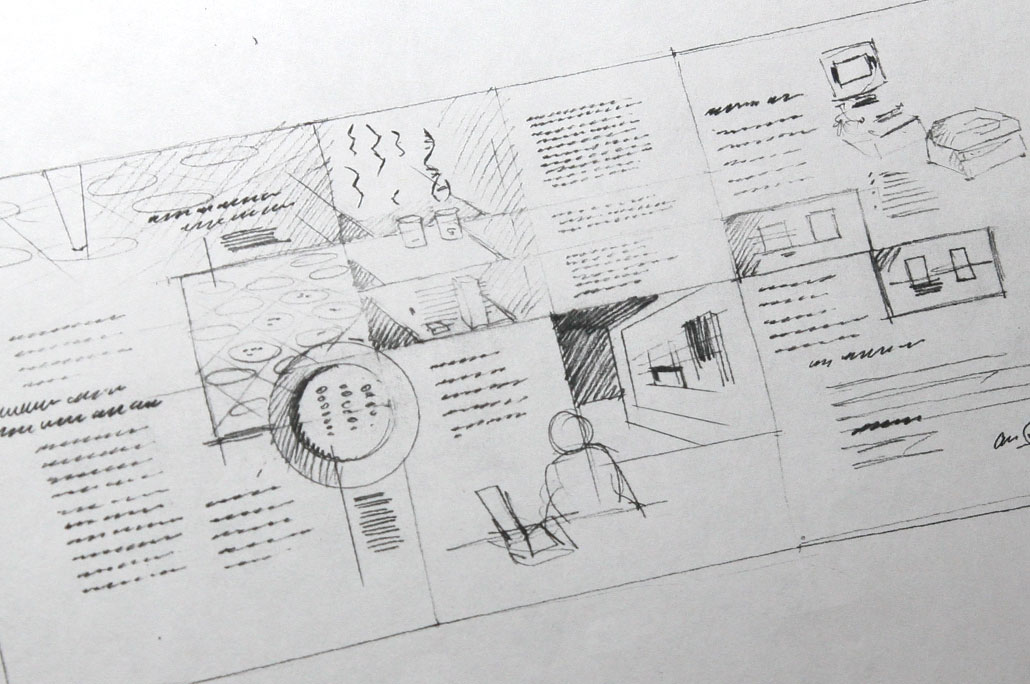 As a new start up company, GeneOhm needed a preclinical product brochure to explain its technology to potential investors and industry reps. With a conference date rapidly approaching, a rough comp was quickly sketched and approved by the company principals.
The final design deviated very little from the original approved sketch. It accurately translated the scientific story behind the technology into a marketable story.
Distilled from 9 steps down to a digestible 3-step process, a graphic was created to illustrate the power of GeneOhm's proprietary method of detecting DNA markers through electrochemistry.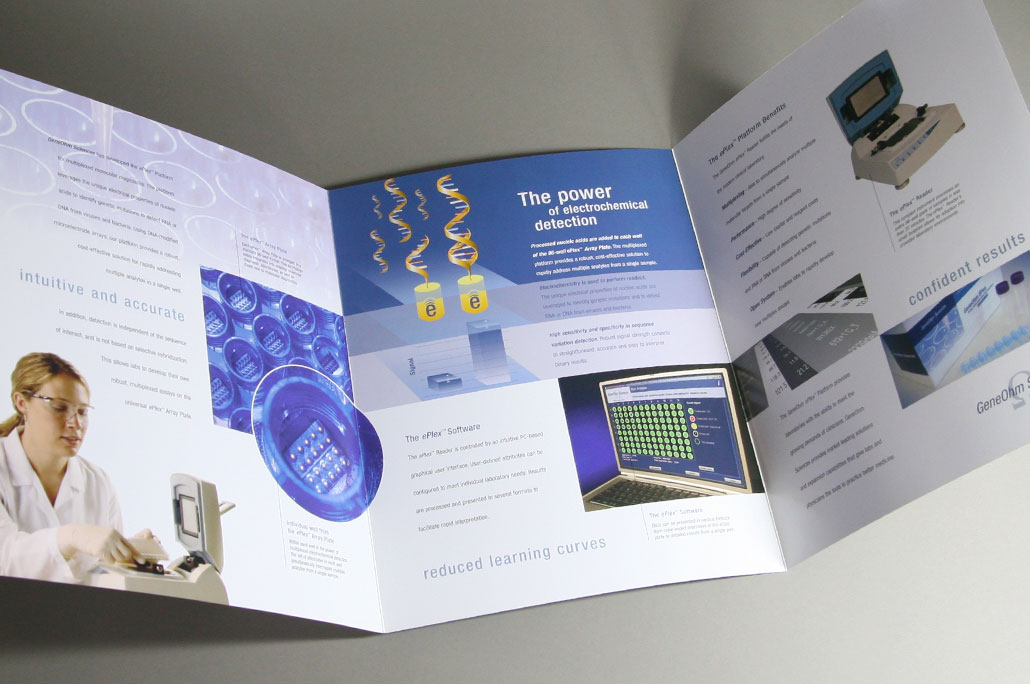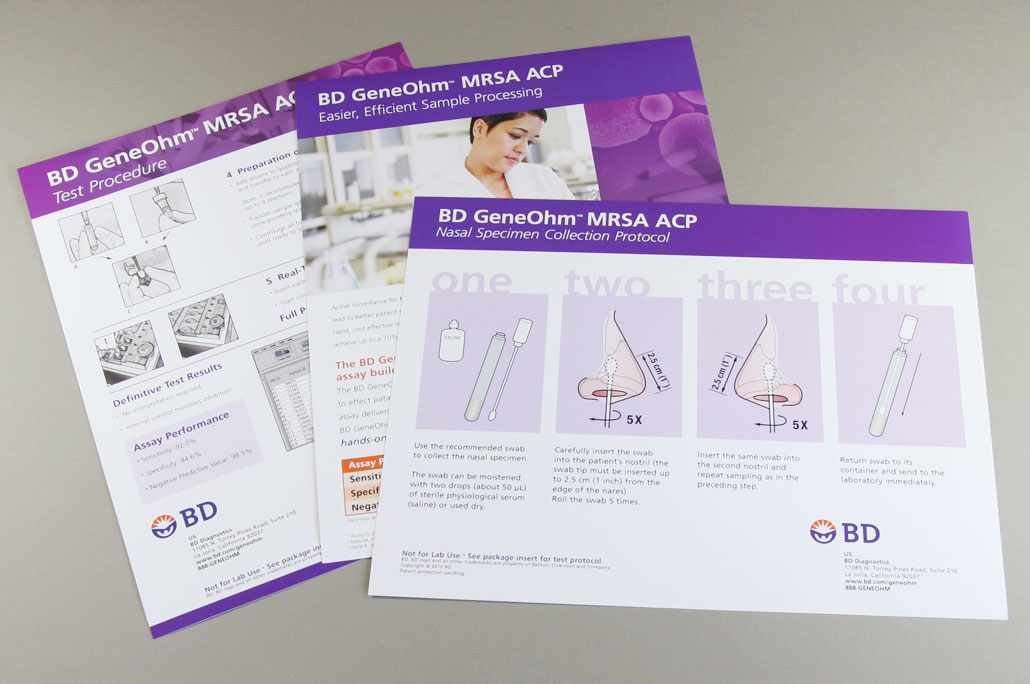 The company ultimately moved away from its original development and purchased a group of diagnostic product technologies. Acquired by BD Diagnostics, we were called in to help develop several new BD Infectious Disease brands and collateral sales and marketing materials.